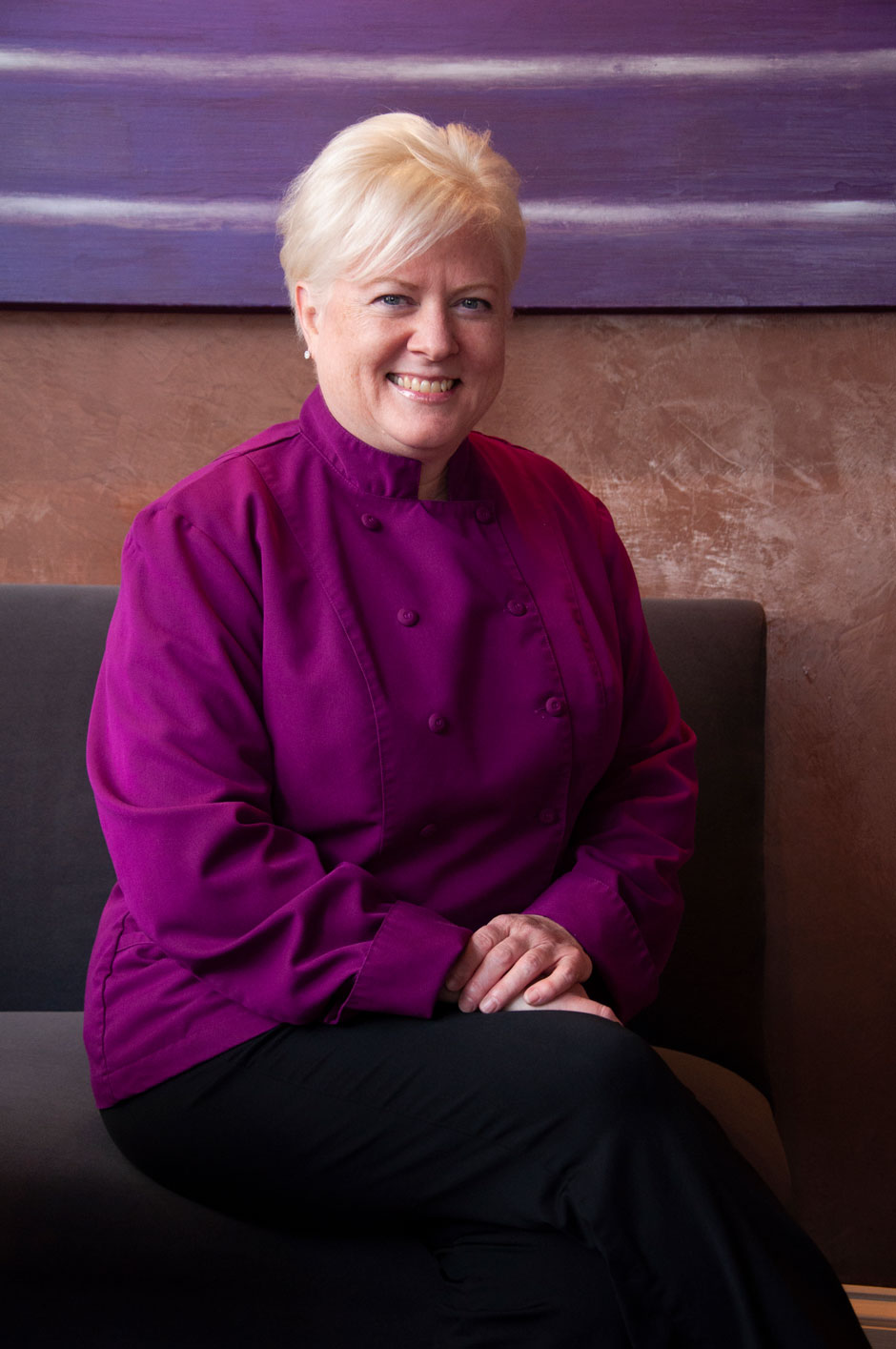 Chef Cindy Wolf, Executive Chef & Co-owner
A 2006, 2008, 2014, 2015, 2016, 2017, 2018 & 2019 James Beard Foundation finalist for Best Chef, Mid-Atlantic, Chef Wolf's cuisine is backed by French fundamentals and grounded in preparations that emphasize the natural flavors of the very finest regional products.
A graduate of the Culinary Institute of America in Hyde Park, New York, Wolf has received notices in Food Arts, Food & Wine, Bon Appetit, The New York Times, The Washington Times and The Washington Post. She has appeared in cooking segments on major local, national and cable television stations.
Wolf is business partner with Tony Foreman in their other restaurants, which can be accessed through www.foremanwolf.com.
ACCOLADES
Charleston is an American Academy of Hospitality Sciences Five-Star Diamond award recipient, a Forbes Four-Star award recipient, and AAA Four Star Diamond Award recipient. The restaurant is recognized by Zagat for best food and service and has been rated the #1 restaurant in Baltimore by Baltimore Magazine year over year.
"Charleston is a beacon of grace in Baltimore." 4 Stars, The Washington Post's Inaugural DC Restaurant Hall of Fame (2019 & 2018) by Critic Tom Sietsema.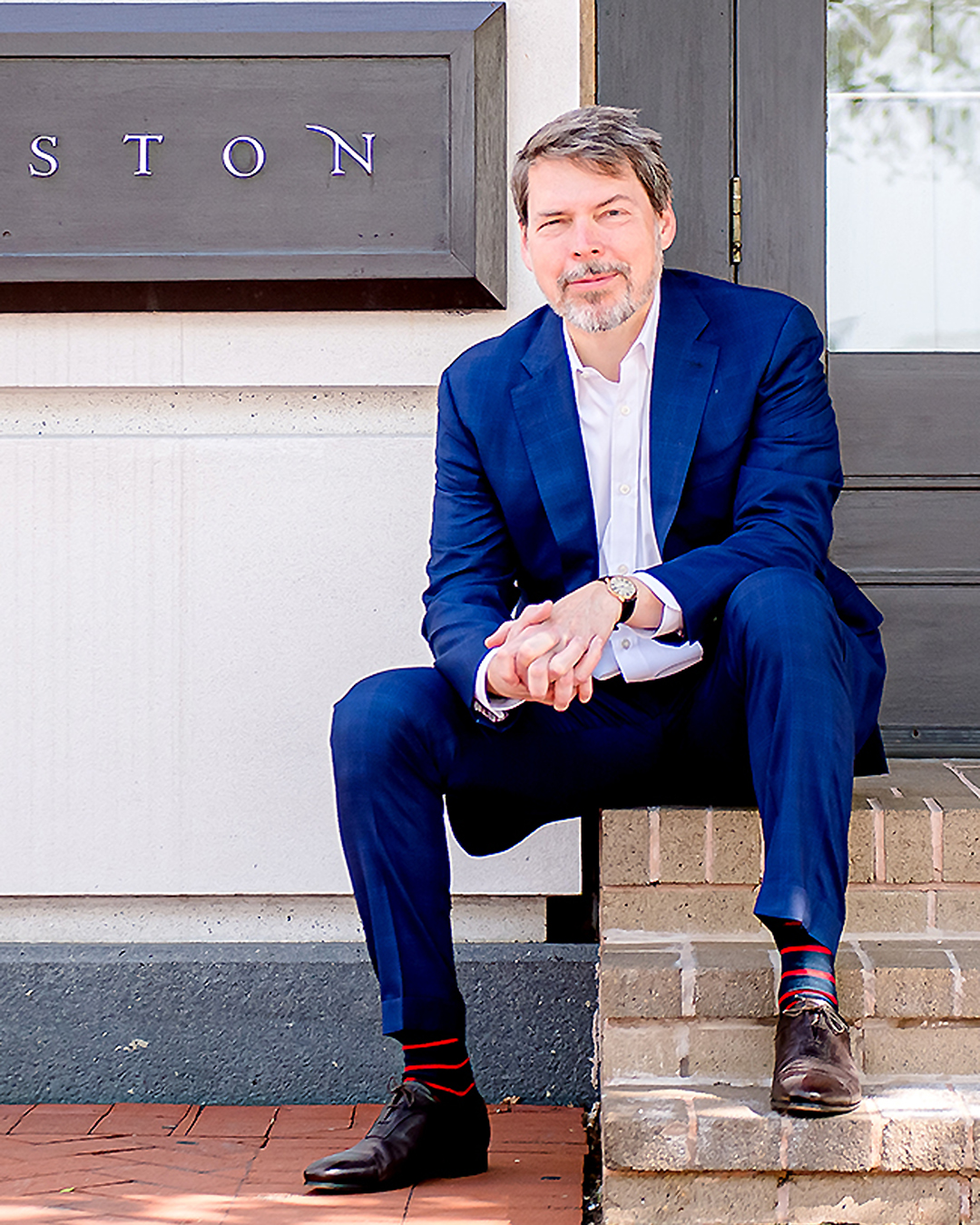 Tony Foreman, Co-owner & Wine Director
Tony is an entrepreneur and the business mind behind all Foreman Wolf restaurants and wine shops. Tony opened Savannah restaurant in Baltimore's Fell's Point with Chef Wolf in 1995 and then went on to establish Charleston in 1997, where Foreman is co-owner and wine director.
Tony and Cindy's second restaurant, Petit Louis Bistro, opened in 2000. This classic French bistro in Baltimore's Roland Park was inspired by many bistros throughout Paris, France. In November 2001, Foreman added a wine store, BIN 604 Wine Sellers, to the portfolio. This innovative wine shop in downtown Baltimore was named Best New Wine Shop in the Country by Food and Wine magazine in 2002. The second wine store, BIN 201 Wine Sellers opened in Annapolis, Maryland in December, 2009 at Annapolis Towne Centre.
Foreman opened PAZO, a magnificent Baltimore restaurant and lounge serving the flavors of the Western Mediterranean in a stunning converted 1880's machine shop in late 2004. Cinghiale, a modern Italian restaurant opened in September of 2007. The Cinghiale wine list was recognized by Food & Wine magazine as having one of the best new wine lists in the country in 2008. In October of 2012, Johnny's opened to offer the Roland Park neighborhood an everyday eatery with an extensive coffee program, breakfast, lunch, dinner, and sweets. Tony Foreman and Chef Cindy Wolf newest venture is Bar Vasquez, a New World Argentine bar, lounge and restaurant that opened in the former PAZO space in 2016.
Tony earned a B.S. in Restaurant and Hotel Management from Widener University in Pennsylvania and holds a Sommelier Certificate from the school in Colmar, France.
Serving the Harbor East Neighborhood since 1997
Highly acclaimed and award-winning, Charleston has helped introduce Baltimore as an emerging force in the world of fine wine and dining. Chef Wolf's cuisine is rooted in French fundamentals and the Low Country cooking of South Carolina, presenting a cuisine and service that is unique to Chef Cindy Wolf and Tony Foreman.
Designed and executed by Chef Cindy Wolf, Charleston's cuisine focuses on natural preparation of the very best products, French technique and finesse, and beautiful fresh, house-made breads and pastries. The 1100+ wine list selected by Tony Foreman was designed to complement Chef Wolf's cuisine, and showcases some of the very finest wines, with excellent wine values from all over the world in a continually evolving list.
Award-Winning Cuisine and Wine List
Leading with gracious and warm hospitality, service at Charleston provides guests with an expert guide to everything the restaurant can offer; working with care, attention to detail, a sense of being "on stage," and a high sense of urgency.
News & Events
Join our mailing list for the latest from Chef Wolf and Charleston.